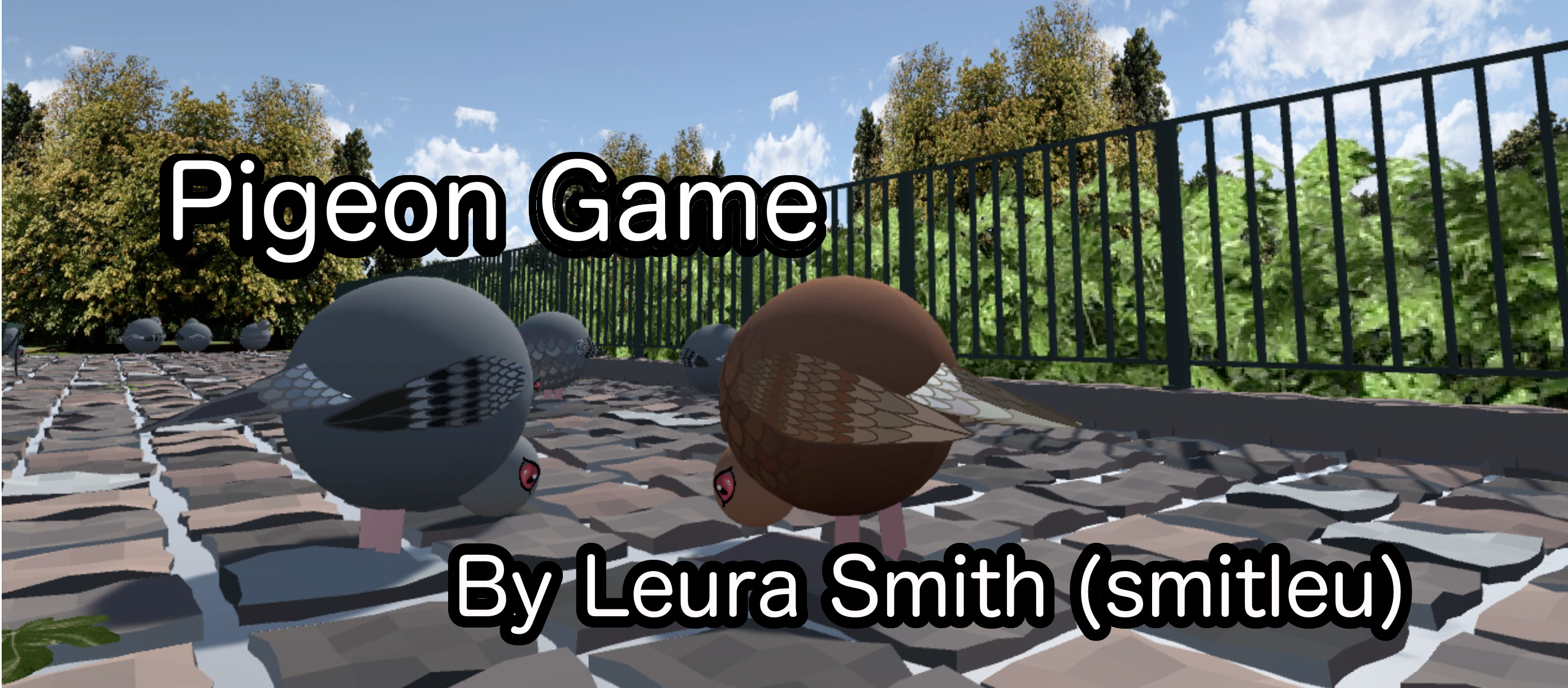 Pigeon Game
Pigeon Game devlog !!!!!!
---
Hello !!!!! Over the next couple weeks, I'll be working on finishing my game, Pigeon Game! I've decided to document this in a devlog, which I'll update weekly (probably every tuesday) :-)
Pigeon game is a game about fulfilling my lifelong dream of holding a pigeon. In Pigeon game, you can pet, chase, watch, feed, and most importantly hold pigeons. There's lots of pigeons to meet and befriend, so I hope (when it's finished), you'll have a nice time playing it! At the moment there's a 'demo' available for download on my itch page, but its really just a snippet! I started this game as a 4 week uni project, but I've decided to continue it, because it's pretty wholesome to make honestly.
I'm planning on having Pigeon game finished by November this year (2018), so you don't have to wait too long to hold some pigeon friends.
Files
Pigeon Game™_MAC_v0.5.zip
38 MB
May 24, 2018